STUDENT LIFE ON CAMPUS
Kerry Express
Kerry Express is Thailand's leading parcel delivery company. The company was established in 2006 and has over 10,000 service points across Thailand to date. The next-day (ND) delivery service covers 99.9% of Thailand's population, with 97% of the parcels being successfully delivered at the first attempt.

To facilitate convenience and efficiency of parcel delivery service, the Faculty of Business Administration has provided students with a Kerry Express service point located on the 1st floor, building 4.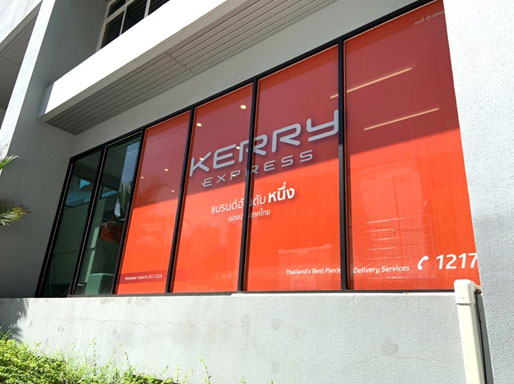 Food Court
It is located opposite of the Faculty of Business Administrator. Our food court offers a variety of meals where students, staff and visitors can enjoy anything from light refreshments to a full meal.
Coffeehouse
Whether you need a place to sit and chat with friends, we provide convenient dining opportunities spread throughout campus.
Starbucks
Opposite main building of the Faculty of Business Administrator offers high-quality coffees, hand-crafted espresso beverages, teas, smoothies as well as a variety of pastries, prepackaged snacks, and breakfast sandwiches.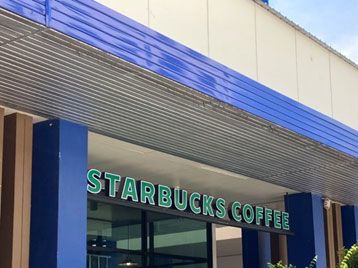 Cafe MuanChon
is located on the 1st floor of the Faculty of Business Administrator, is a smoothie and healthy juice drink cafe offering great beverages, snacks, salads, fruits and grab & go items.
S&P Restaurants
is located next to the food court, offer full service with an extensive menu, as well as cakes, desserts, ice-creams and beverages. 
The Shuttle Bus Service
The campus buses are provided for free of charge service to students, staff, and visitors. The shuttle bus runs daily, except on national holidays between 7 a.m. to 6.30 p.m.